About this trip
From: Split, HR To: Dubrovnik, HR
Average trip duration
3 h 54 min
Bus companies operating on this route
About travel route
Split - Dubrovnik
The bus line Split - Dubrovnik is long 213.43 kilometers. This means that you'll spend in the bus roughly 4 hours and 10 minutes. The journey is mostly to the Adriatic road, the so-called. Adriatic tourist road. An alternative route is a combination of the road and the highway and is only a slightly longer.
Twelve times per day, in an average, the bus departs from Split to Dubrovnik.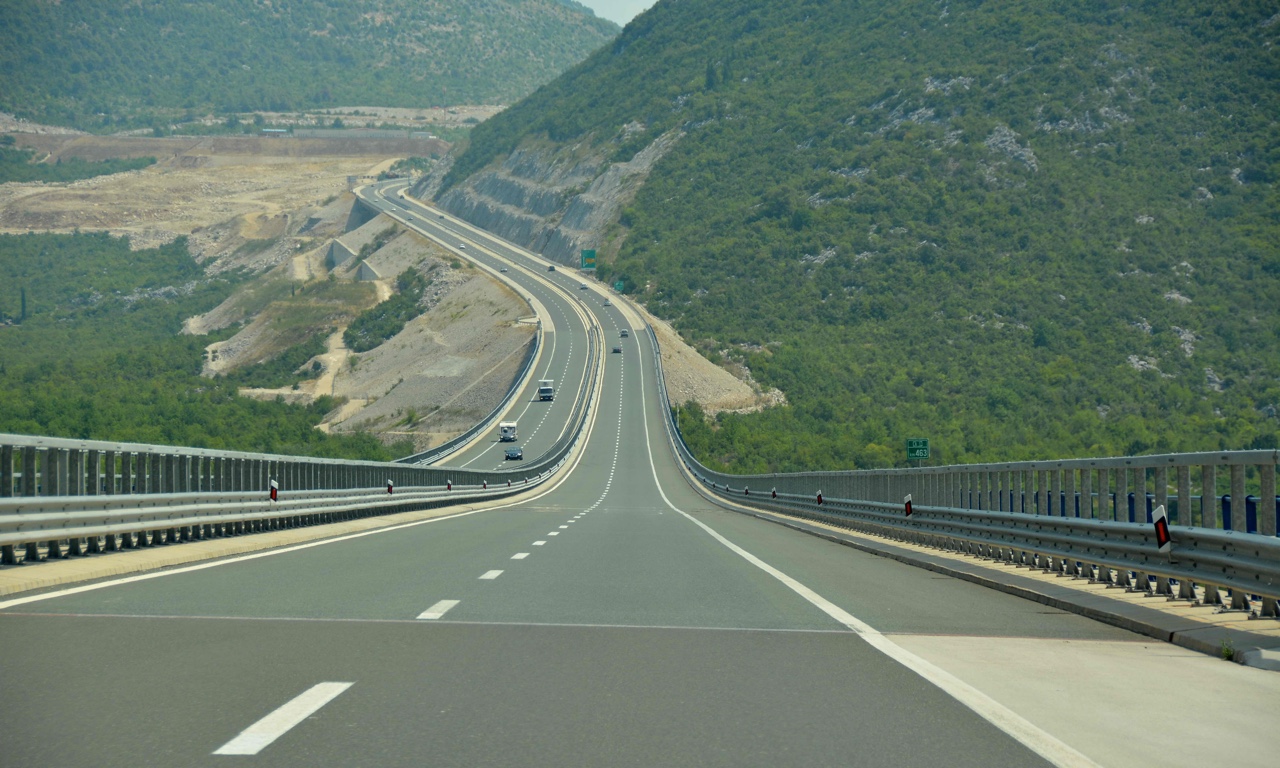 The best ticket offer is now available at a price of 100,00 KN (13,43 EUR). It is the bus company of AP Imotski - Autoherc with departure at 05:15.
Considering that the average price of the ticket is 123.00 KN (€ 16.52) the most expensive tickets for tour Split - Dubrovnik is only a little bit more expensive. The carrier Autotrans for departures in 06:15 and in 17:15 a bus ticket charged by the amount of 125.00 KN (€ 16.79) for one-way tickets. Indeed these two kunas or a little bit more of 20 cents do not make any difference. For round trip ticket is approved certain discounts and you can be informed about that at the desk of the bus station. Departures cover the period of 1:35 to 20:30 after that period has no bus from Split to Dubrovnik.
List of Carriers Split-Dubrovnik
Autotrans d.o.o.

AP Imotski - Autoherc

AP Varaždin d.o.o.

Croatia Bus d.o.o.

Samoborček d.o.o.
Bus station Split
Bus station Split is situated in the transit center. In fact, next to it is the train station, while across the street is the ferry port. This is ideal for travelers who planned combined transport. Also, this is ideal to be in the middle of the crowd at the counters, so we recommend you to buy a ticket or to book your ticket and miss all this crowd. Shopping can be done by smartphone via our app, or through the website with just a few clicks.
Split is full of tourists in a tourist season, so imagine that with dozens of others waiting in line to buy bus tickets? I don't think so, right? So look at the timetable in our app and without waiting do your purchase. Anyway, traffic will likely be delayed due to traffic jams.
If you are free to the departure of the bus we definitely suggest you take a look around Diocletian's Palace and sights around it. After all, Split is a sort of treasure trove of sights and certainly, it is not necessary to have tour guides in order to know where to go for a dose of history. The station is equipped with wardrobe, ATMs, and kiosks, and shop where you can buy a sandwich and juice. More or less whatever service you should need, you will find them at the train station in Split.
Split – Dubrovnik Journey
Split and Dubrovnik share approximately 215 km. If you want to reach the destination the fastest as you can take a bus whose departure is at 15:45 and in 20:30. It is the company of Croatia Bus, and with their buses you'll arrive for 3 hours and 45 minutes.
If you are going by the Adriatic road you'll have to know that the bus, passing through many smaller towns, will stop numerous of times for a minute to accomplish the loading/unloading of passengers.
The average duration of your trip Split - Dubrovnik from departure is 4 hours and 10 minutes. Specifically, up to half an hour more than in the shortest ride.
Bus station Dubrovnik
Bus station Dubrovnik is located in Gruz. This is an area where is a port, and from the Old City is located approximately 2 km. At the bus station you'll find the next: wardrobe, Info Desk, kiosk and taxi services. For more informations related to the various announcements, news, timetables and discounts intended for children, students and pensioners you can check at the Info Office of the bus station Dubrovnik.
The bus station is equipped with everything what traveler might need before the trip and on the trip so do not worry if you want any little thing - like sandwich or juice. If you need to rent accommodation, whether a room in a hotel or in a private house, we hope that you contact or booked previously. In fact, in the tourist season is almost impossible to find accommodation, all are reserved months ago. So, just in case of dumb luck you have the chance.
Split – Dubrovnik bus operators information
Carriers in equipping of their buses trying to meet international standards. This is mostly for the buses that are new, clean and regularly maintained.
Besides that, the buses on that destination are equipped with air conditioning and TV receivers, and there are often offer free WiFi and toilet.
If you choose the bus you do not have to worry that the driving comfort will absent, you can surf the Internet during your bus journey or read a book, crossword puzzles and the like. After all, the bus is the ideal means of transport to calm your own thoughts and watch the beautiful panorama through you pass by. Upon arrival at your destination do not worry. The bus stations, although quite modest, offer all of the necessary services and facilities.
Why you should travel from Split to Dubrovnik by bus
It's simple. Forget the train at the route Split - Dubrovnik because does not operate on that destination. Plane briefly speaking, because of ticket prices and the hassle of luggage registration and its limitations is not worth going. Moreover, airports are not in the center of the city so you will need to arrange transport from the airport to your accommodation.
A personal vehicle might be a good option if you travel with other people, so, you can share the cost of fuel and any toll. Rent a car? Again, too expensive compared to the price of bus tickets. Therefore, the bus is logical form of transportation for the described destination.
Bus stops at the Split – Dubrovnik journey
If you choose to travel by bus company Autotrans, you have chosen stop at 19 places. The bus stops are Dugi Rat, Omis, Brela, Baska Voda, Makarska, Tucepi, Podgora, Igrane, Zivogosce, Drvenik, Zaostrog, Gradac, Ploce, Opuzen, Ston, Slano, Trsteno, Zaton, and Mokosica.
Omis is a small town located at the mouth of the river Cetina. Omis offers a variety of activities and sports and is especially suitable for people who want adrenaline. There you are, for example here you are in a situation to try: zip line, hiking and trekking, rafting, kayaking, canyoning, scuba diving and rock climbing.
Makarska is situated at the foot of the mountain of Biokovo. Biokovo protects from the harsh continental climate and has a rich Mediterranean vegetation. For summer evenings Makarska is particularly vivid. The city center, Kacic square, then is full of visitors who enjoy a variety of concerts and events.
Ploce is located in the valley of the Neretva River. Nearby you can see Bacina Lakes, the mouth of the Neretva River, the Adriatic Sea and the surrounding hills. From the sights worth seeing is church's complex at the waterfront (Church of the Queen of Heaven and Earth) and archaeological sites in Saric Struga. Besides that, in Ploce was built a monument to the first president of Croatia - Franjo Tudjman.
About Split
Split is not only the largest coastal city in Croatia, but it is also one of the oldest. Although it stands out with the Palace of Diocletian, historical and cultural attractions, Split is also rich in a range of other cultural treats. Among them are definitely the Church of St. Domnius, Prokurative and statue of Gregory of Nin.
Diocletian's Palace dates back to the ancient times. It was built by the Roman emperor Diocletian in order to live in it after the withdrawal from the throne, ie, between 305 and 316. UNESCO put the Palace on the List of World Heritage Sites in 1979.
Prokurative, or Square of the Republic, is Mediterranean square in the city center. There are traditionally held various music and other events, that are well visited by local residents and tourists, also. Finally, 8.5 m high statue of Gregory of Nin is the work of the greatest Croatian sculptor Ivan Mestrovic.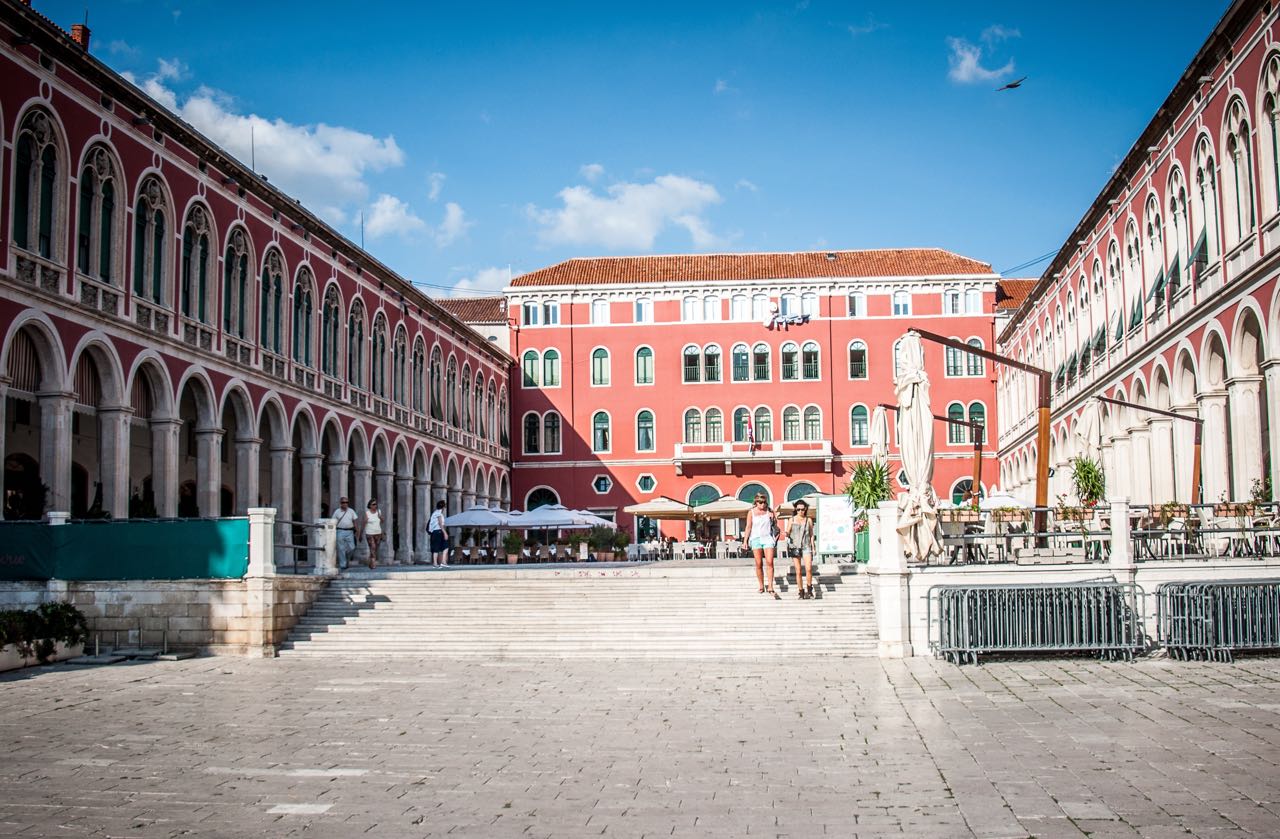 If you wish a touch of nature climb to the Marjan hill or jump into the sea at the popular beach Bacvice in Split. Finally, taste the traditional Mediterranean cuisine in one of the many restaurants. Then walk along the Riva and drink coffee while watching the most beautiful view in front of you.
About Dubrovnik
Dubrovnik is an eternal favorite not only of hosts, but also tourists who are coming back in Dubrovnik. Despite the higher standards that require open wallets, this pearl is not afraid to offer what you dreamed of before visited this beautiful city. The Walls of Dubrovnik, Stradun, Onorfio's Fountain, Rector's Palace, Church of St. Blaise, Fort of St. John is only a small part of what Dubrovnik has to offer during a tour of the Old City.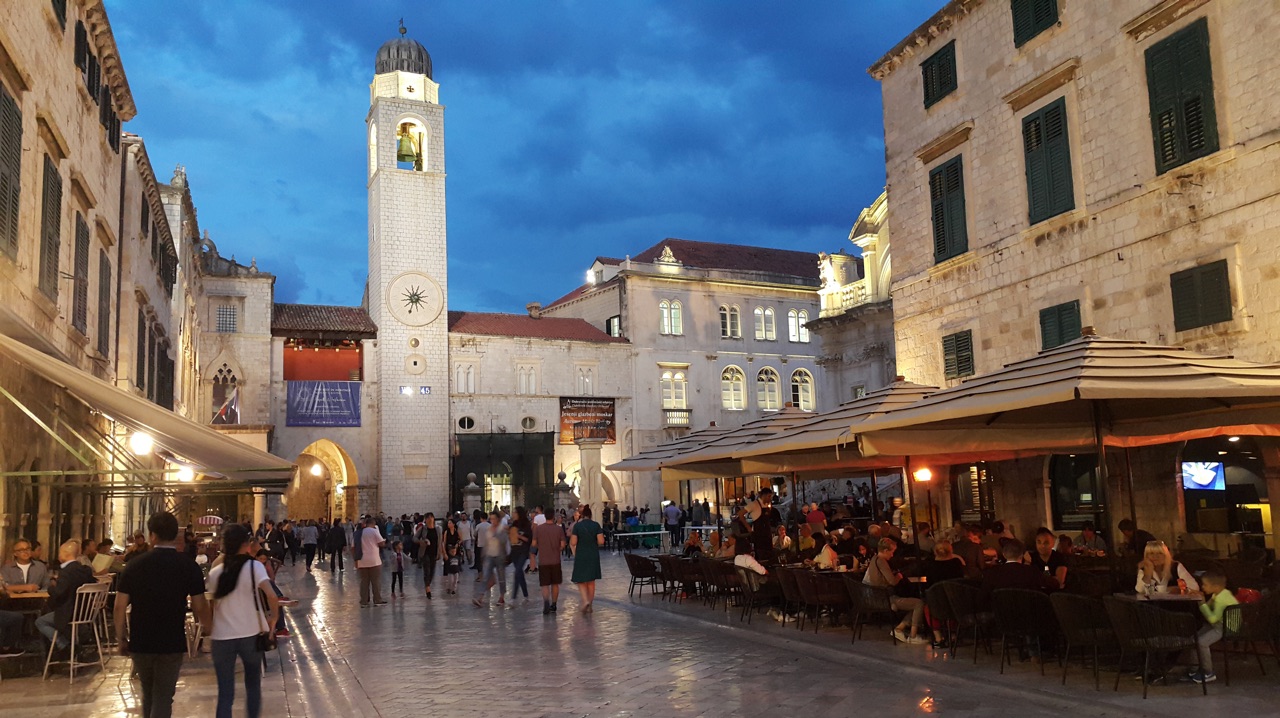 Dubrovnik was protected by UNESCO in 1979. This star of the Croatian coast has recognized by the world's film industry and was the film locations for the needs of some of the best world series such as Game of Thrones and Star Wars.
Irrespective whether you have been here or not, we guarantee that you will visit it again. After all, two to three days in the city like this is certainly not sufficient.
Dubrovnik is close to other coastal cities, and that are integrated into two areas: Dalmatia and Istria. For example Sibenik, Zadar, Split, Trogir, Rijeka, and Pula. Sibenik, Zadar, Rijeka, Pula, Opatija are the pearls of the Adriatic coast if you are not visited by, what are you waiting for.
If you would like to visit Zagreb, that is the Croatian capital, bus tickets will be in a sec in your pocket. But the trip will be a little bit longer. A trip to Zagreb is 600 km long, or 390.38 km the crow flies. A trip to the Zagreb takes literally hours, and add to that the heavy traffic in summer season is not the best option.
When you visit Zagreb we suggest you go to the nearby town of Samobor, and then in Karlovac. Why? You will taste and see for yourself. Furthermore, you want to take a trip to Plitvice Lakes? It's worth to note that they are at a distance of 318 km from Dubrovnik. Yet, for 16 wonderful, colorful lakes is worth pass the mileage. Believe us that regardless the season you'll not disappoint.
The time has come to say goodbye to Croatia and move on. No problem. We suggest you consider destinations such as Sarajevo, Mostar, Podgorica, Belgrade, Budapest, Ljubljana, and Trieste, that are reachable by numerous lines of buses.
If you are coming back from Dubrovnik to Split visit all that you miss when you have been there since your last visit.