About this trip
From: Dubrovnik, HR To: Split, HR
Average trip duration
3 h 54 min
Bus companies operating on this route
About travel route
Dubrovnik - Split
Dubrovnik - Split connects several daily bus lines. The cost of the trip are different, but this, of course, depends on many factors, however, you could pay less for the journey that is longer than for the journey that is shorter.
The average duration of travel Dubrovnik - Split is 4 and half hours for a distance of 230 km. All buses from Dubrovnik - Split are equipped with air conditioning, TV, and free Wi-Fi.
Bus Station Dubrovnik is located in Gruz, part of Dubrovnik that is also a port and is only about 2 km away from the Old Town of Dubrovnik or center. Unlike Dubrovnik, station in Split is almost at the city center, leaning against the train station and close to the ferry port.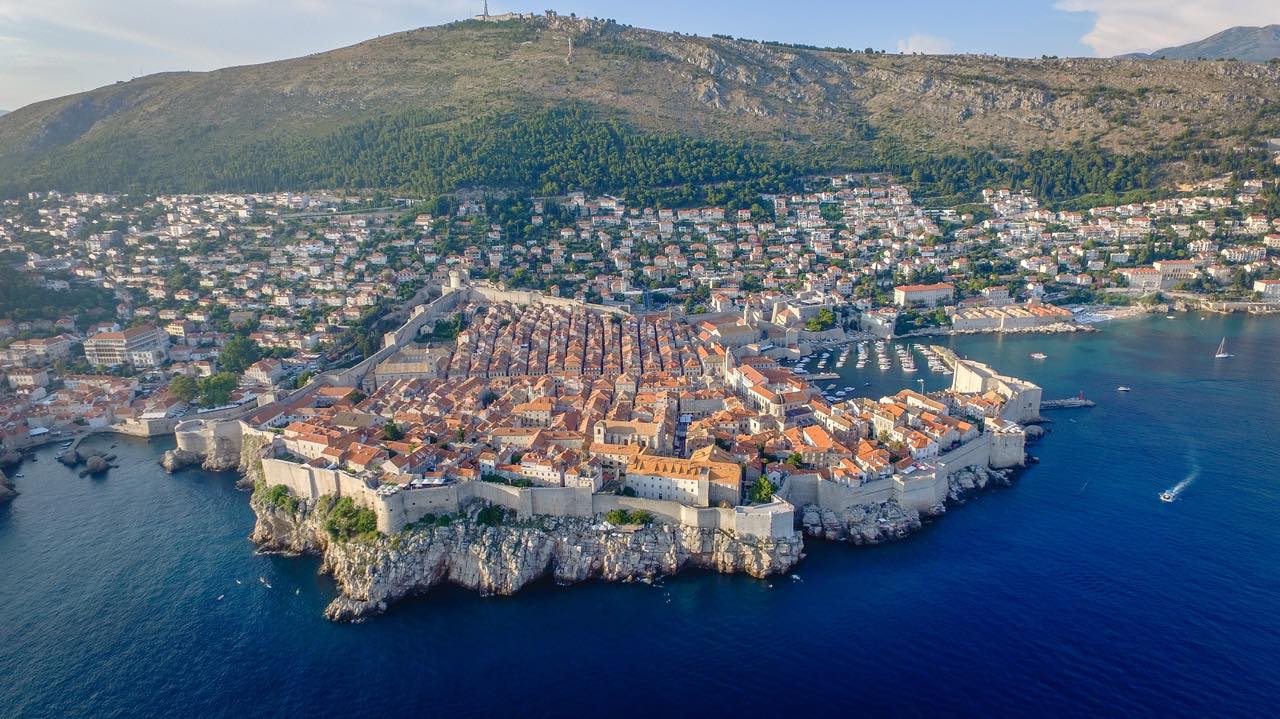 At the Split Bus Station, you can leave your stuff in the wardrobe, buy biscuits, water and withdraw money from an ATM. The bus station is located next to Diocletian's palace and the main Split's promenade Riva. More information is available at the Info Desk.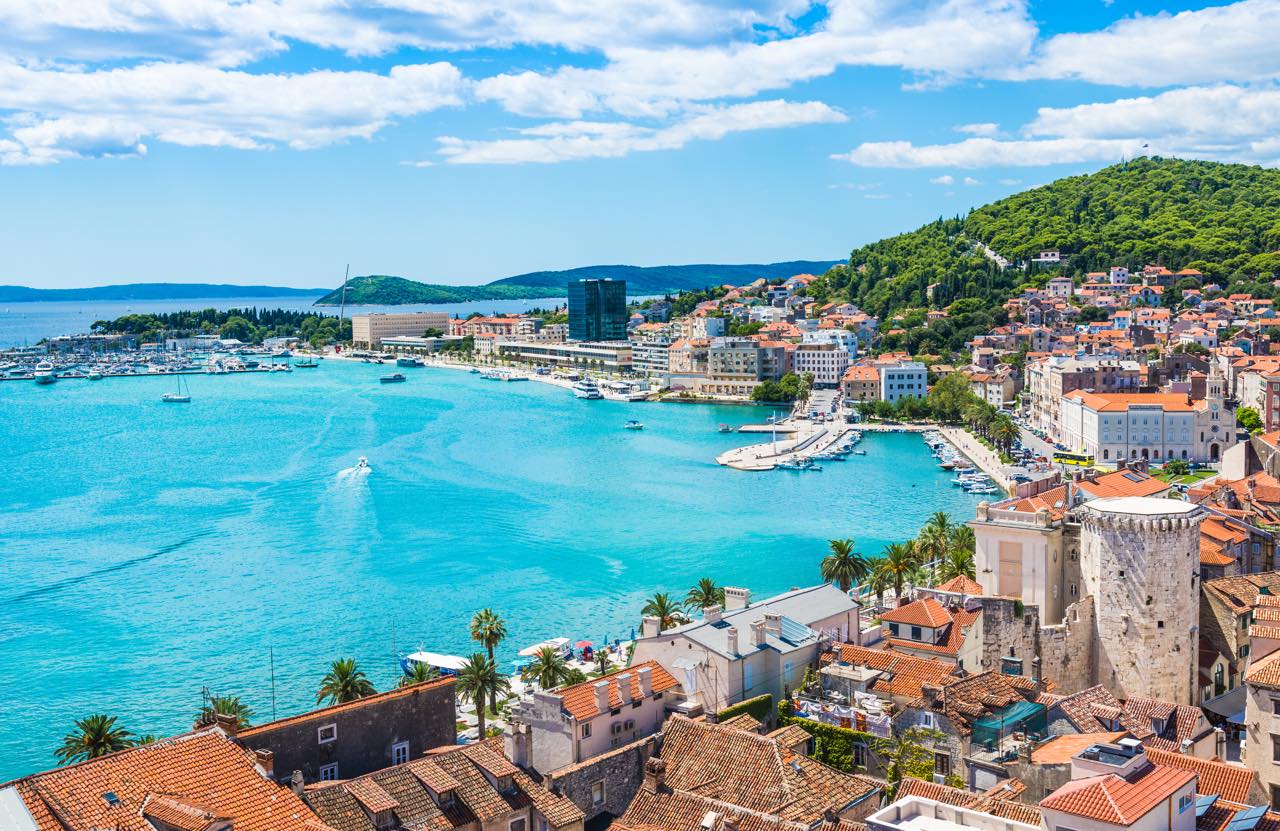 List of carriers Dubrovnik - Split
AP Imotski - Autoherc
AP Varazdin d.d.
Autopoduzece Z - Imotski d.d.
Autotrans d.o.o.
Autotransport d.d. Sibenik
Croatia Bus d.o.o.
Crnja Tours d.o.o.
Globtour d.d.
Promet Makarska d.o.o.
Samoborcek d.o.o. Samobor
Bus station Dubrovnik
Dubrovnik Bus Station is located in Gruz and is 2 km away from the city center, or from the old core that is under UNESCO protection since 1979. At the Bus Station Dubrovnik is the only wardrobe in Dubrovnik where you can drop off your stuff while you wait for the next bus, ferry or just want to walk to city center. There are available Info Desk and kiosk with daily newspapers and taxi.
Since Dubrovnik is very visited by tourist and the visits is rising not only from year to year but from day to day, it would be good to have booked a ticket or even better if you purchased in advance through our application.
First at all, you'll have the ticket, reserved seat, do not have to wait in line to buy a ticket and you'll not run out of places because of waiting to the last minute. In any case, Dubrovnik Bus Station is well connected with several daily connections to many cities in Croatia and neighboring countries, as well as in European centers, so you can easily get to Metkovic, Opuzen, Ploce, Makarska, Split, Zadar, Pula, Rijeka, Osijek, Zagreb, etc., as well as Sarajevo, Mostar, Banja Luka.
Journey Dubrovnik - Split
Croatia is a modern country and traffic through Croatia isn't complicated, even if you do not go by the highway which is, however, the fastest way of the journey.
Since Dubrovnik and Split are coastal cities, it is no wonder if the bus stops at almost every bus stop in each place between Dubrovnik and Split.
The average journey between Dubrovnik and Split is about 4 and a half hours, and landscapes that you will see from the seat of the bus will leave you breathless.
Bus station Split
Bus Station Split is located right next to the Diocletian's Palace that is under the protection of UNESCO since 1979. Bus Station Split are leaning at the train station and ferry port is right across. All the above greatly facilitates the transport of passengers who use various means of transportation, so it is easy to be reached by train or bus from Zagreb to Split and change transport into a ferry to one of an island.
Due to the huge crowds during the tourist season, it is the best if you buy a ticket in advance through Vollo applications and thus reserve a seat.
We do not need to say what you can do in Split, the largest city at the coast. Bus Station Split is equipped with everything that one traveler could possibly need, and because of the immediate vicinity of the famous promenade and the old core, what you can't find here you can certainly find few minutes' of a walk from the station.
A trip to Zagreb, Zadar, Pula, Rijeka, Karlovac, Plitvice Lakes, Osijek or any other spots in Croatia from here isn't a problem. More info you can ask at the Info Desk.
Bus operators information
Buses that run between two destinations Dubrovnik and Split are comfortable, each has air conditioning, TV, and free Wi-Fi, and in some of the buses, you'll be able to recharge your smartphone or laptop because the bus has a power outlet. According to the equipment that is offered your journey should be comfortable.
Why you should travel from Dubrovnik to Split by bus
Perhaps the ride is longer for an hour if you go with a bus instead to drive your own or rented vehicle, but, it's cheaper, especially if you are traveling alone in a car and driving by highway.
The price of tickets in one direction Dubrovnik - Split ranges from 89 HRK to 123 HRK or 11.83 EUR to 16.35 EUR.
Dubrovnik and Split are connected not only by bus but by air, also. Can you just imagine how long it would take the journey when you add the check-in at the airport minimum of half an hour before departure, and all other airport's obstacles that you have passed, not to talk about the prices of plane tickets.

Traveling by bus, especially if it is in the evening, can be an unforgettable experience, particularly if you drive by the main road along the coast.
Bus stops on the Dubrovnik - Split journey
Carrier companies that drive at the bus lines at route Dubrovnik - Split are, for example, Croatia Bus, Autotrans and Autoherc. There aren't criteria for purchasing of tickets, except to choose the part of the day that you like to travel. For example, bus carrier Croatia Bus has the most expensive and the cheapest ticket. It's up to you!
Croatia Bus stops in Metkovic, Opuzen, Ploce, Vrgorac, Imotski with one line, and with others: Metkovic, Opuzen, Ploce, Makarska and Metkovic, Opuzen, Vrgorac, Dugopolje.
Autotrans offers e-ticket, meaning that do not have to print the ticket but only show the code that you get in the mail after you have bought a bus ticket through Vollo application. This carrier has a bus line Dubrovnik - Split with the most stops at the bus stops and stop in Mokosica, Zaton, Slano, Ston, Opuzen, Ploce, Gradac, Zaostrog, Drvenik, Zivogosce, Igrane, Podgora, Tucepi, Makarska, Baska Voda, Brela, Omis and Dugi Rat.
Autoherc stops at three bus stop to your main destination, and that is Metkovic, Ploce, and Makarska.
Trsteno is known for one of the oldest arboretum in Europe that was built in the 15th century. In this arboretum was filmed scenes of gardens, palaces, and castles of the city of King's Landing from the world's popular series Game of Thrones. So, the statue of Neptune and the fountain with a pool in which swim the fish is just a part of the many impressive scenes.
Ston has unique monuments that show a long and complex history of this area. In the first place are Ston's Walls from the 14th century. It is believed that the Ston's Walls are the longest medieval walls in Europe and unique by the preservation and beauty. Ston's Walls and saltworks are what visually outlines Ston.
Croatia has three saltworks, one of them is in Ston and is considered to be the oldest in Europe, and possibly in the world, and dates back to the 14th century.
Opuzen is a small city that primarily deals with agriculture, but it is also very famous for its gastronomic offer of eels that can be hunted in the Neretva channel.
Makarska has one of the most beautiful Riviera. It is known for its long sandy beaches and pine trees, because of the beautiful beaches and the shade from the pine trees Makarska is a very desirable tourist destination in summer.
Omis is a small city squeezed into the rocks, with incredible scenery of the river Cetina, and that besides summer tourism and swimming at beautiful beaches and offers and adventure tourism long time ago.
About Dubrovnik
What to say about Dubrovnik, the city where coming millions of tourists over a year? What to say about the city where were filmed the most popular world series such as Game of Thrones or Star Wars? What to say about the city that is on UNESCO's list of World Heritage since 1979? Indeed, what to say about Dubrovnik? One day is a such a little time to meet Dubrovnik, but it is enough to love it and come back again, one day, who knows, so, book your room in some of many hotels in Dubrovnik, and don't forget to check prices and offers.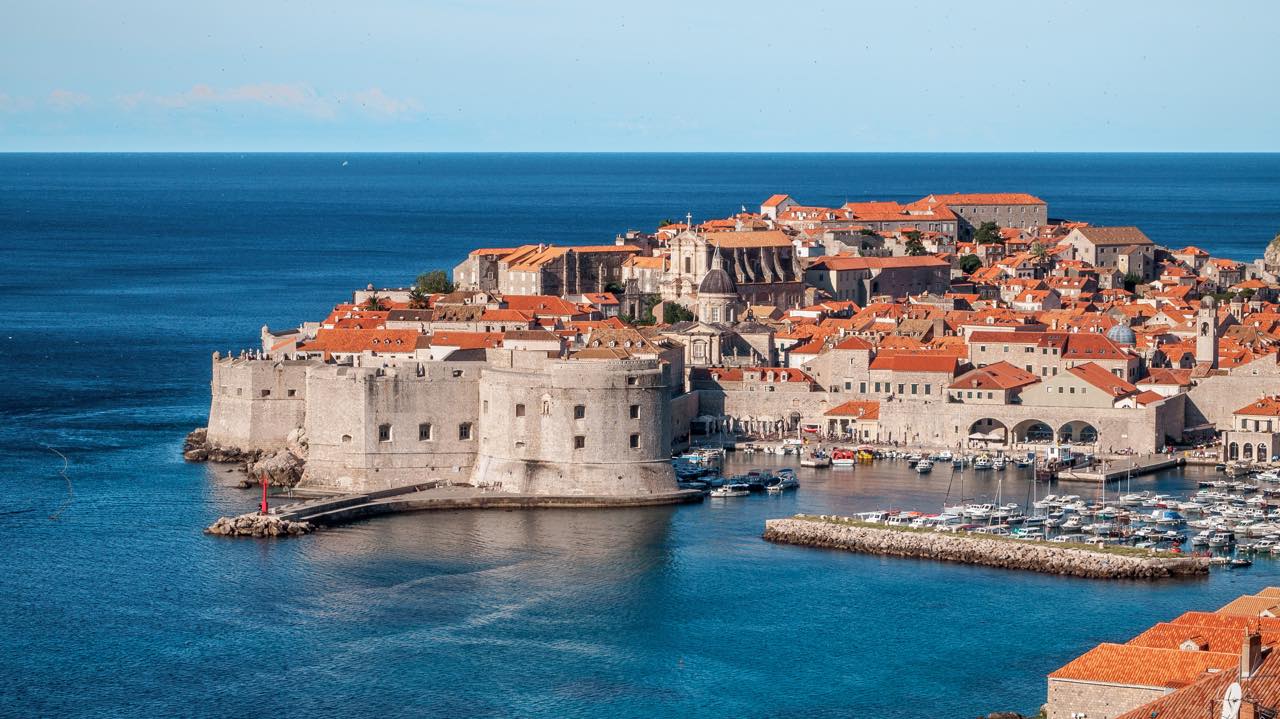 The narrow streets from top to bottom and from the bottom to the top are filled with "stairs" where you can lose yourself and find again, the city walls that makes hoop around city, Stradun, Church of St. Blaise, Onofrio's fountains, Rector's Palace, the old port and fortress of St. John are just some of the sights you will see during a tour through the Old Town of Dubrovnik. It will be the best if you have a map of the city with you.
The story of Dubrovnik cannot stand even in the entire article, there is so much to say about. So, we will stop here, tickling the imagination of all of those who have not been in Dubrovnik, yet.
About Split
By visiting Split from Dubrovnik you will not be deprived of the beauty of the architecture, or the history that is long over 1700 years. Diocletian's Palace is, also, on the list of World Heritage since 1979. Walking through the city you can see the different architectural expressions from antiquity, the Middle Ages to the modern architecture. You will enjoy the unique Dalmatian cuisine, film, theater and music festivals, and the best experience of social life is at Riva, the most famous promenade in Split.
So, besides the mentioned Diocletian's Palace and Church of St. Domnius that is right next to it, do not forget to visit the Prokurative, touch the big toe (for luck) on the statue of Gregory of Nin, drink a coffee at Riva, climb the hill Marjan, and swim in the famous beach Bacvice.
Most of the world-famous series Game of Thrones was filmed in Dubrovnik, but did you know that the part of that series was filmed in Split and nearby, also?! So, the filming location is at Diocletian's Palace in the center of Split, in Klis Fortress and Castle Kastilac.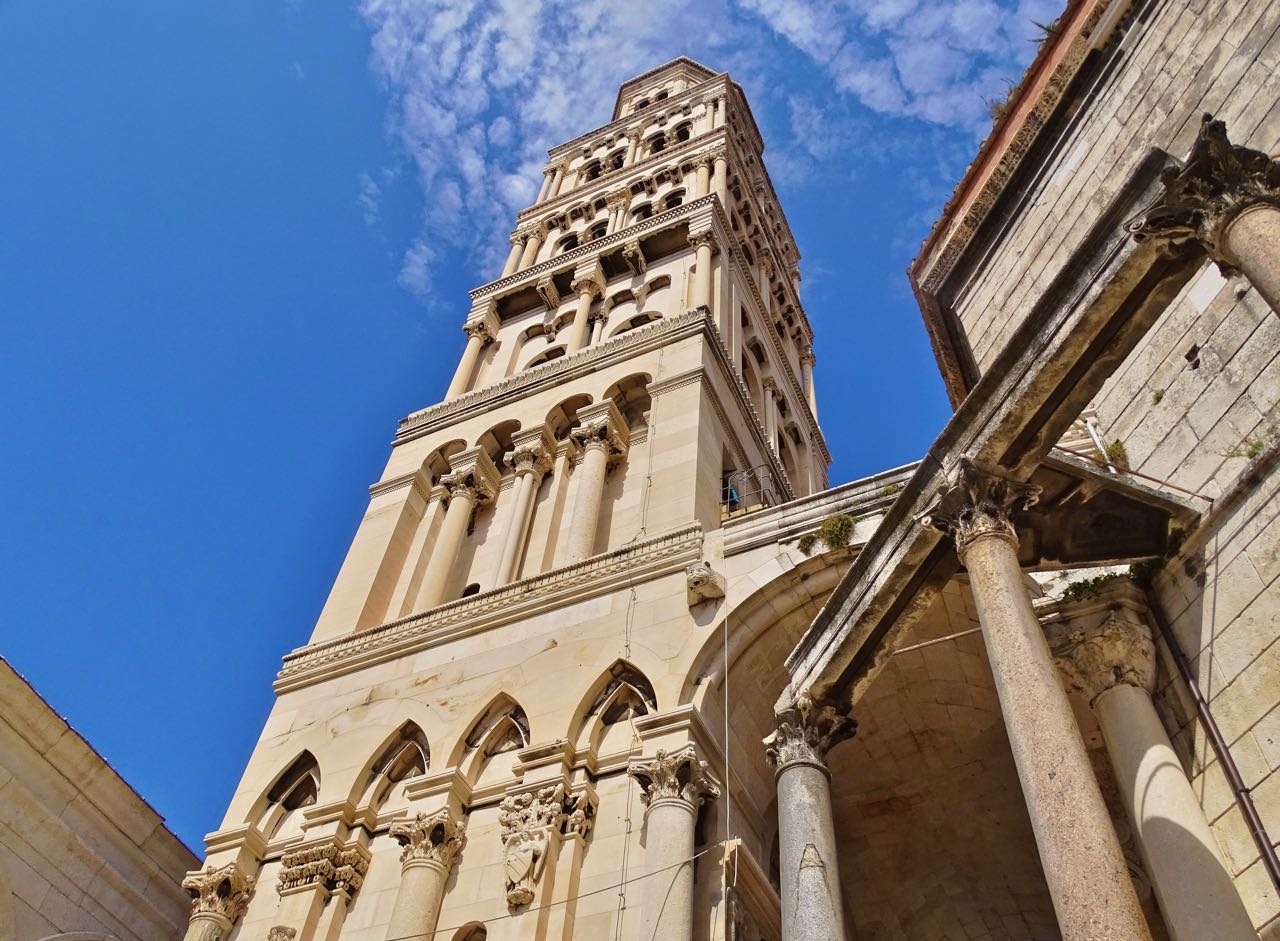 After all, you should not be surprised with the nickname of Split that locals called "flower of the Mediterranean". Come and see for yourself! In case you want to go back from Split to Dubrovnik and revisit that beautiful city, no problem. Just check daily bus lines and go for it.