About this trip
From: Rijeka, HR To: Zagreb, HR
Average trip duration
2 h 24 min
Bus companies operating on this route
About travel route
Rijeka - Zagreb
More than 20 buses drive from Rijeka to Zagreb every day. It's one of the most popular lines, and most departures are backward oriented. You'll find a new bus ride almost every hour except at night.
The average time travel from Rijeka to Zagreb is 2 and a half hours. The bus stops once to a maximum of twice. Autotrans is now the carrier that offers the fastest 2-hour ride with one stop, while the longest one belongs to Croatia Bus for the ride which starts at 11:45 while it ends at 15 h with two adjacent stops. This means that for this ride it takes 3 hours and 15 minutes to get to the point destination, which is in this case Zagreb. Compared to Autotrans it's an hour and fifteen minutes longer.
The ticket price is from 43 HRK/5.5 EUR to 118 HRK/15.5 EUR for a one-way ticket and from 80 HRK/10.5 EUR to 189 HRK/25.5 EUR for a ticket in both directions.
The most favorable ticket cost 43 HRK/5.5 EUR and it's offered by Autotrans. No discounts are included in these amounts.
If you want to know the exact duration and the intermittent stops, we strongly recommend that you contact the bus station, or the carrier itself, and remove any possible disagreements. By the way, there you can find out about current discounts and news and ask what you need about a return ticket.
List of carriers Rijeka - Zagreb
AP Varazdin d.d.

Autotrans d.o.o.

Brioni d.d. Pula

Croatia Bus d.o.o.

Crnja Tours d.o.o.
Bus station Rijeka
The Rijeka Bus Station is located in the very center of Zabica. You don't have to worry that you'll stay hungry or thirsty even if you're lazy to stretch your legs as the station is surrounded by many cafes, bakeries and fast food facilities.
Since this bus station doesn't have a waiting room, wardrobe, or a toilet for its passengers it would be best for you to sit in one of the many cafés nearby. Obviously, with the coffee you ordered, you can solve any of the problems mentioned above, such as missing wardrobe, toilet or a waiting room.
Journey Rijeka - Zagreb
The distance between Rijeka and Zagreb is 165 km. The average journey time is 2 hours and 32 minutes, and mostly takes place via the Rijeka - Zagreb (ARZ) highway. Anyway, prepare yourself for the summer crowds. That's when we see the real consequences of mass tourism.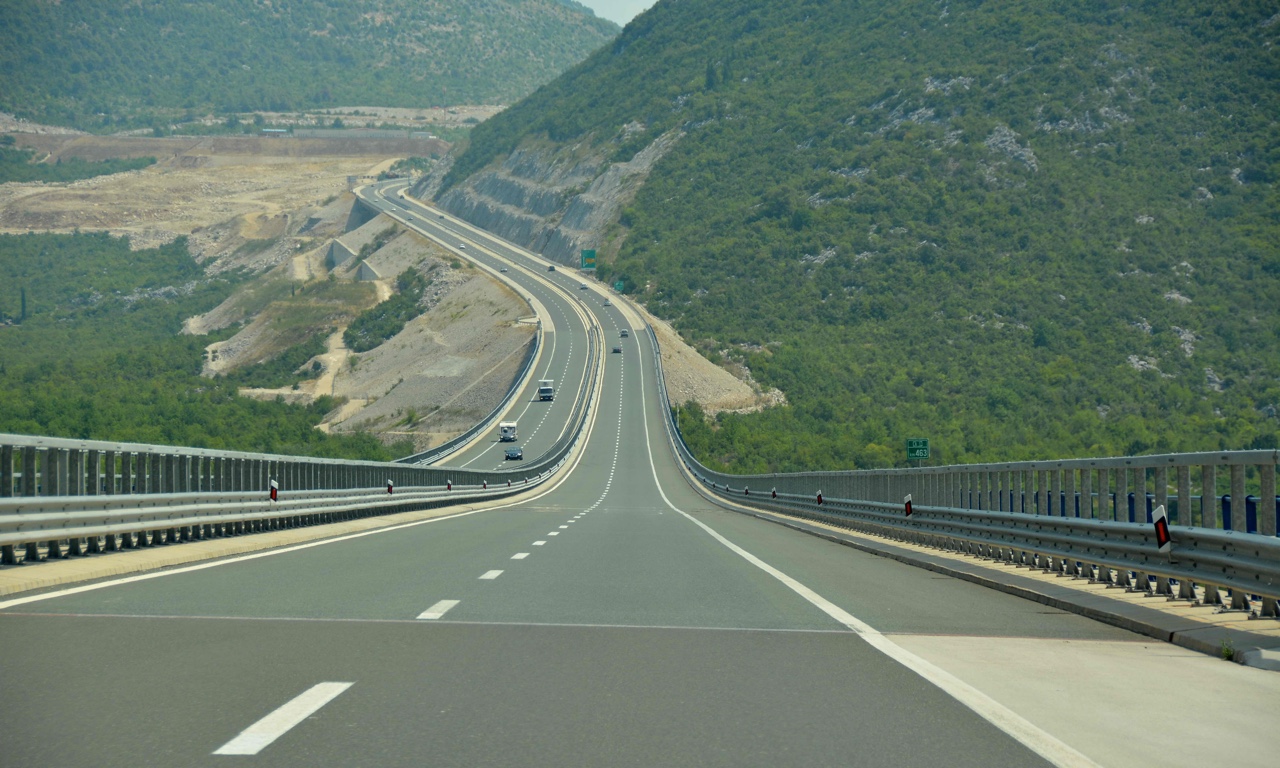 On the Rijeka - Zagreb route the most frequent bus stops are in Delnice and Karlovac. Furthermore, when we talk about a one-stop ride the only bus stop is in Karlovac. The second option is to have two other bus stops: Fuzine and Vrbovsko. During those pauses, use the time for short walk, sandwich and/or coffee.
Bus station Zagreb
After arriving at the bus station in Zagreb, or to be more precise after picking up luggage, you have a range of options and various services. This is the perfect starting point from where you can wait for the tram to get you to the city center. Just make sure you wait in the right direction, more preciously in the direction of the Main Railway Station.
But in case you don't have too many luggage and you love to stretch your legs up you can go there by foot. Choose whatever you want 'cause you only have three tram stations, or twenty minutes of light walk before you find yourself in the city center.
On the other hand, if the trip was exhausting we completely understand you would prefer to sit down in one of many cafes or bakeries, where you can order coffee with biscuits and take a short rest. In case you need a post office it's on the first floor. ATMs are located on the outside of the station, and the parking lot is located on its back side.
Bus operators information
The buses on the Rijeka - Zagreb route are equipped with an air conditioning. Also, on the bus each passenger over his seat should have a light and a loudspeaker.
Apart from these basic tools, most carriers equipped their buses with WiFi signals, which are free for use. Frequently, buses have a toilet, which is a plus.
Because of the safety and comfort inform yourself before you choose a carrier. But as you see, most buses offer the right conditions so there's no tragedy even if it happens to get stuck in traffic due to the crowd. Primary safety, even when it costs a bit of patience.
Why you should travel from Rijeka to Zagreb by bus
The relatively short distance, the favorable prices, quality timetable with a lot of options, neat and well - equipped buses, a pleasant ambience and careful drivers guarantee that the bus on the route Rijeka - Zagreb is a great choice for passengers compared to other categories, such as airplane.
Besides that, depending on how many kilometers you need to cross there are many advantages to individual modes of transport. Compare the bus and the car. The car will cost at least 70 kn/9.45 EUR for toll and about 110 kn/14.5 EUR for fuel. Therefore, the total price is about 180 kn/24 EUR, which is over 60 kn/8 EUR more expensive than the maximum amount for bus transport (note: with a return ticket you usually get an extra discount).
By this, the bus in relation to the car has an obvious advantage. Not only it is cheaper, but lets you lift your hands from the wheel and enjoy your time off. The exception is BlaBlaCar with which it is possible to pass significantly more favorably.
When it comes to the train the ticket price ranges from 111.10 HRK/15 EUR to 118.10 HRK/16 EUR for the Rijeka-Zagreb route. So, by choosing bus you're going to spend less money.
In addition, talking about buses the other advantage is that the bus have more frequent lines. By train you have around five options each day. Three of them are direct while two are slower lines.
Between RI-ZG stands 131.33 km of air distance. Compared to the bus the price is much higher. It should be noted that the airport in Rijeka is about 25 km away from the center, and Zagreb is 12 km. By foot? No way! Organize transportation? It costs! Why to create additional complications when the bus station is right in the center?
If you decide to take a bus, you'll avoid the situation where you have to choose between spending more money and taking a long walk.
Bus stops on the Rijeka - Zagreb journey
Traveling on the Rijeka - Zagreb route you'll have an opportunity to enjoy many interesting areas of special beauty. So follow the path. Unlike some locations in Dalmatia, you won't be able to look at the sea, but you will definitely see the vibrant greenery, forests and rivers. Bus stops in Delnice and Karlovac, or in Fužine and Vrbovsko.
Delnice is located in the area of ​​Gorski kotar, in Primorje-Gorski Kotar County. What is particularly beautiful is untouched nature and greenery.
Karlovac is located near the capital Zagreb. Considering the multitude of parks and green areas, it's not uncommon to hear it is called "the city of parks". It is also known because of the four rivers - Korana, Kupa, Dobra and Mreznica.
Fuzine is a municipality that boasts a wild nature of Gorski Kotar and we don't doubt that you'll enjoy the beautiful landscapes that will be offered to you. Furthermore, Vrbovsko occupies the easternmost part of Gorski kotar. Two rivers, Dobra and Kupa, run through its area and is a haven for many tourists.
About Rijeka
Rijeka is the third largest city in Croatia. It's also the largest commercial marina and the administrative center of the Primorje-Gorski Kotar County. In this city you'll surely find something for yourself. Like, for example: Cathedral of St. Vid, Trsatska Gradina Castle and City Tower. These are just some of the interesting things to visit.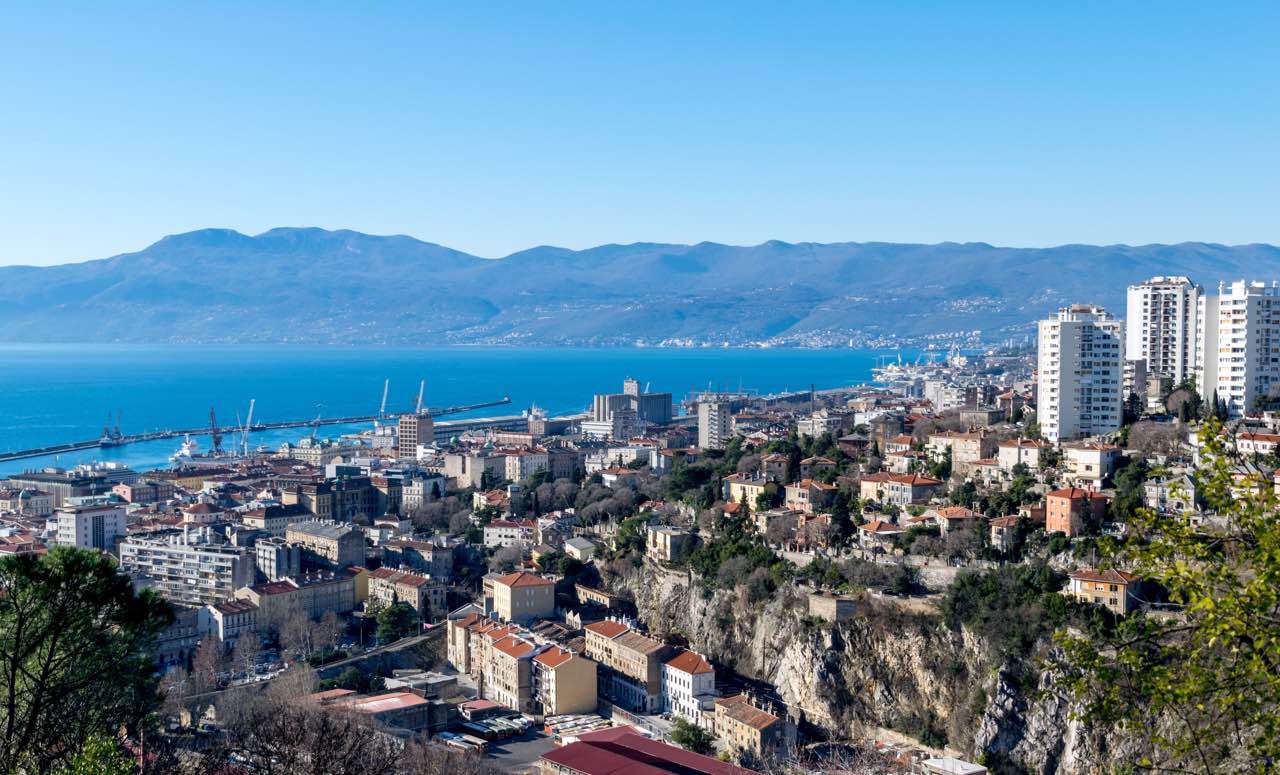 For younger people who enjoy clubbing Rijeka offers enough clubs and bars. For example: Palach - a youth cultural center and a student gallery - S.K.C.
If you're tired of the same streets and squares, go search for a new ticket to a nearby location. Opatija, Lovran, Pula and Porec. A whole series of charming towns stretching along the coast, deserving to be visited and whose beaches, the sea and the Sun should be tried on your own skin.
Additionally, Pula offers its famous Arena and a number of other historical and artistic creations that shouldn't be missed.
About Zagreb
Zagreb is the capital of the Republic of Croatia and it is your point destination. If you get there by bus it's good to know that the main bus station in Zagreb is situated close to the city center. Continue straight to the main city square, Ban Josip Jelacic square. Entering the center, you'll see two popular parks: Tomislavac and Zrinjevac. But first, we suggest you to get yourself a cup of coffee and simply enjoy the new surrounding.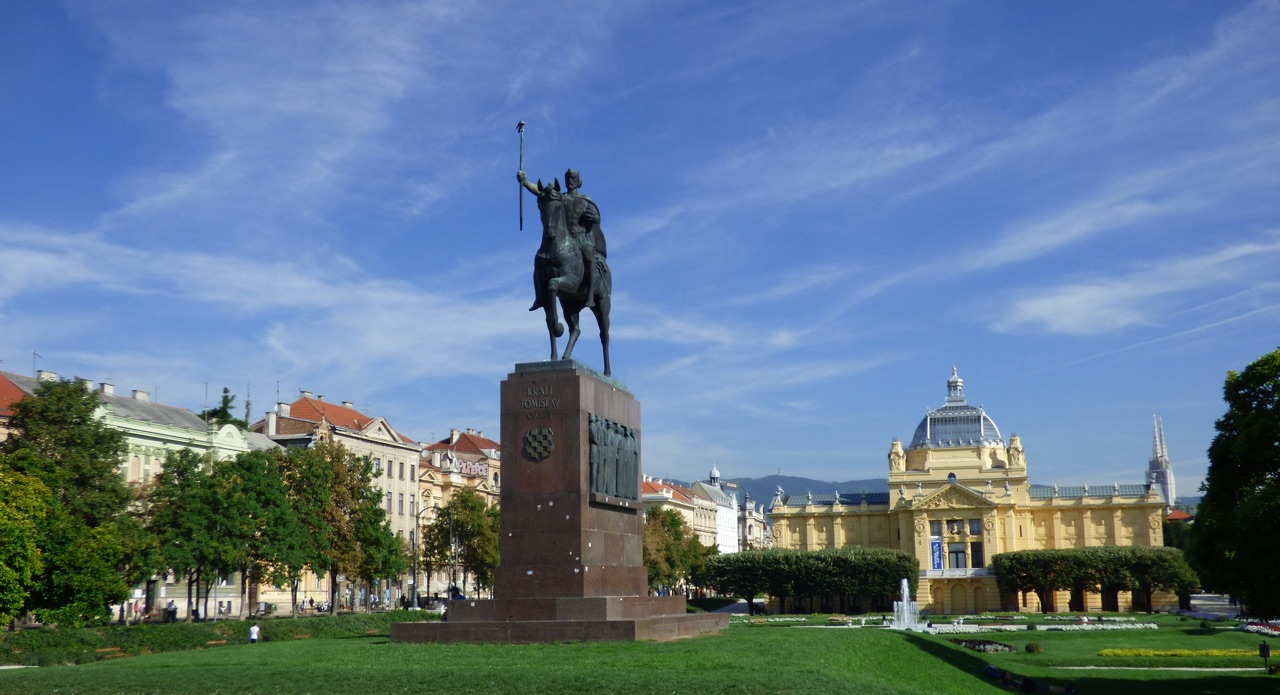 For some history and culture go visit the Upper Town. If you want to get away from the city crowd, we suggest that you visit Maksimir, which was built in 1925. In Maksimir you will also find Zagreb ZOO, which will be especially interesting for children. No doubt that the fans of nature should go to Bundek, Jarun or on the hiking route on Medvednica.
If you want to get away from Zagreb, our recommendation is to visit its surroundings. For example: Sesvete, Velika Gorica, Zapresic, Jastrebarsko, Karlovac and Duga Resa.
If you don't have an accommodation as a decent replacement for a home we suggest renting a room/apartment if you stay longer. For a shorter stay contact a selected hotel or hostel. We remind you that most of the times you can make extra discounts for children.
Some of the popular seaside destinations and their surroundings for bus traffic within Croatia are: Rijeka, Rovinj, Umag, Krk, Crikvenica, Novi Vinodolski, Split, Pag (Novalja), Zadar, Skradin, Sibenik, Vodice, Makarska and Dubrovnik. It's useful to know that some of them are ports, f.e. Zadar and Split. The listed cities and towns are located in two different parts of Croatia which are situated close to each other and are called: Dalmatia and Istria, plus Kvarner Bay.
In the continental area you can travel to, for example: Bjelovar, Osijek, Beli Manastir, Sisak, Slavonski Brod and Vukovar. While outside the borders of the Republic of Croatia, passengers can visit: Sarajevo (BiH), Belgrade, Skopje, Trieste, Vienna and Berlin.
Regardless of distant locations, we suggest a trip to the Plitvice Lakes, the place of magical beauty. In the absence of time, go to a much closer Samobor. You can reach it using local bus lines, such as Samoborcek, and it will take you about 25 minutes to get there.
In case you have decided to return from Zagreb to Rijeka let us recommend you to visit some of its nearby towns in Istria, such as: Opatija and Lovran.